GLIDING – THE MOST FUN YOU CAN HAVE IN THE SKY
Welcome to the world of UK junior gliding. Whether you're just thinking about starting or whether you're already well into it, there's something on this web site for you.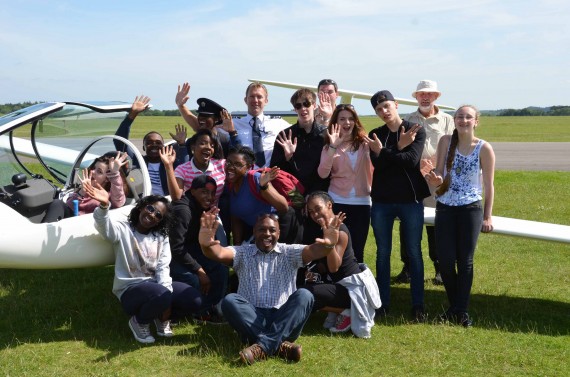 Subject to completing the required training, you can fly a glider solo at age 14. And there is no upper age limit. We recognise that all young people can benefit from support in gliding and so we have a fairly relaxed definition of 'Junior' – Junior gliding benefits and support apply to anyone up to 25 years old.
Use this page as the starting point for finding out more about gliding.  If you know nothing about the sport, a good place to start is the More About Gliding and the Try Gliding Menu Options. For under 16's we have  special Introductory Flight packages available to give you a real taste of what gliding is all about. Call our office for more details