Price To Solo is the most cost effective way to learn to fly
Price to Solo is not a queue jumping exercise. As a club member you will be expected to turn up in the morning, put your name on the flying list, wait your turn to fly and be around at the end of the day to help put the gliders away. After three months you will also be put on the duty rota and be expected to fulfll a duty on average once every 6 weeks. Gliding is a community sport. We rely on each other to get airborn –  unlike power flying where you would normally expect to book a 1 hour slot, turn up, fly, go home. The UPSIDE is – out bar and catering facilities are the envy of the UK gliding movement.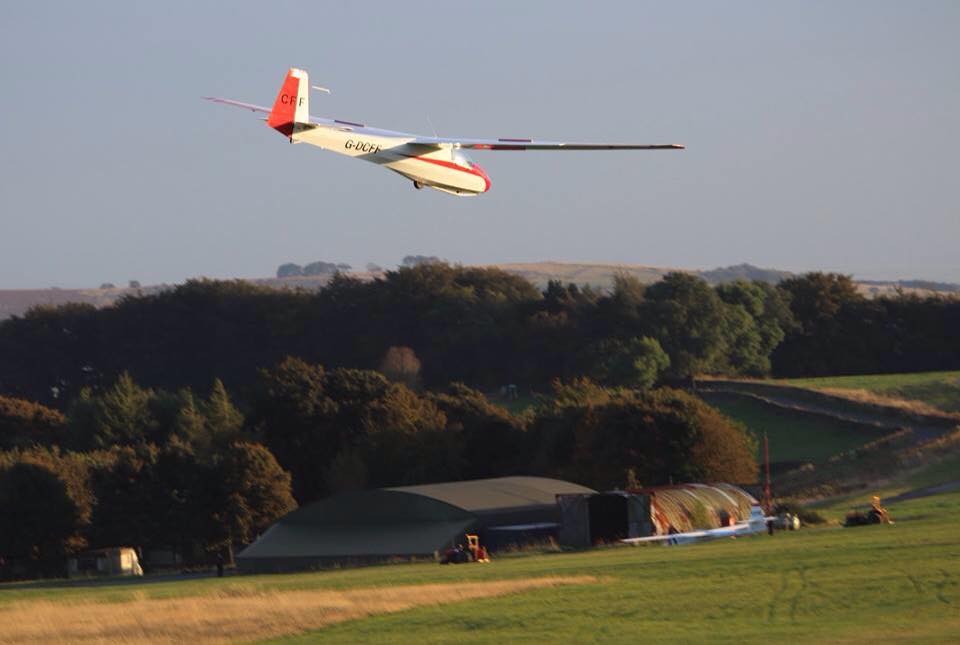 It is expected you will already have had a taster day at a gliding club and understand the ethos of a gliding club before selecting this form of membership.
In return for your commitment, you will
Learn skills that are transferrable to most other forms of aviation.
Get to Solo for a fraction of the cost of learning to fly in a powered aircraft
Save money compared to our normal club rates
Make a host of new friends
Get to "lord it" over General Aviation Pilots. Trust me – if you can fly a glider, learning to manage an engine is easy. being a glider pilot carries "bragging rights"
When the weather is right – just get yourself to the club – there will be nothing else to pay until you go solo (a second year membership will be required if your progress is slow). We have even "weatherproofed" your visits to the club. Our top of the range triple screen Flight Simulator with its unique photo-realistic scenery of the UK will ensure your training can continue whatever the great british weather can throw at us.
So the choice is now yours. Gliding or power.  £995 (£1215 with membership) versus £4500
CALL 01298 871270 now for your information pack and application form or